Friday, June 14, 2013 at 8:00 PM
Saturday, June 15, 2013 at 2:00 PM
Saturday, June 15, 2013 at 8:00 PM

Hit Broadway musical comedy The Addams Family comes to Fox Theatre Detroit this June.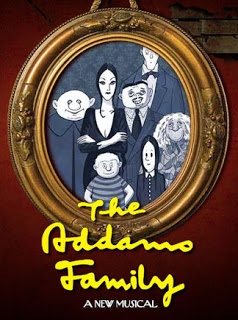 The show is based upon the The Addams Family cartoon characters created by Charles Addams. These characters later appeared in the hit television show and were adapted to film, but the musical is based on the characters rather than the TV show or films.
The musical is actually the first stage show featuring the The Addams Family characters and was a Broadway hit before touring North America. 2013 marks the shows second tour of North America. The show has been critically acclaimed and the original Broadway show received two Tony Award nominations; Best Original Score (Andrew Lippa) and Best Performance by a Featured Actor in a Musical (Kevin Chamberlin).
Don't miss this hilarious musical comedy.