Yo Gabba Gabba! Live! Get the Sillies Out!
Saturday, January 12, 2013 at 2:00 PM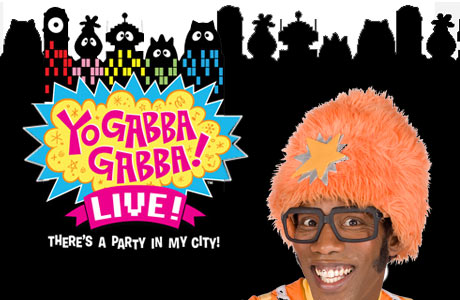 The smash hit Yo Gabba Gabba! Live! show hits Detroit at the Fox Theatre Detroit this January 12th at 2pm. Yo Gabba Gabba! Live! is a state of the art live interactive show featuring DJ Lance Rock, Muno, Foofa, Brobee, Toodee and Plex, and hip hop legend Biz Markie.
Winner of Billboard's Creative Content Award, Yo Gabba Gabba! Live! have performed across the US and Canada over the past few years taking North America by storm.
This is an experience your kids won't soon forget. The sillies are crazy creatures that live inside us and you dance & shake to get them out!