Sunday, November 24, 2013 at 5:30 PM

The Fresh Beat Band live in concert hits the Fox Theatre for the first time this November.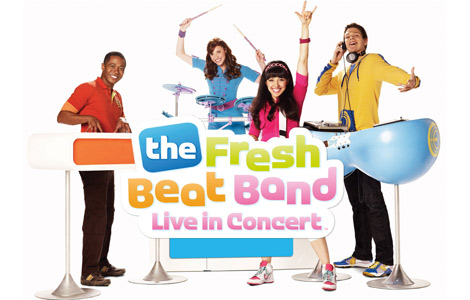 Based on the hit Nickelodeon's TV Show, The Fresh Beat Band, the live show brings laughter, singing and dancing to the whole family. After last years hit tour, the live show is back again with 60 performances and a first at The Fox.
The TV Show first aired in 2009 and has been one of Nickelodeon's hit shows of recent years. This is a show for pre-schoolers to enhance their understanding of music, both singing and dancing.
The show lasts about one hour with a short intermission and merchandise can be purchased at the performance.