Wednesday, December 12, 2012 at 8:00 PM

Acclaimed cappella group Straight No Chaser perform live at Fox Theatre Dertoit this December.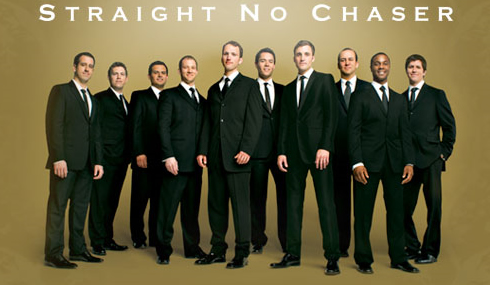 The story of Straight No Chaser's rise to fame began with a 1998 video becoming a smash hit on youtube in 2006. This subsequently led to a five-album record deal with Atlantic Records in 2008.
In 2009, Straight No Chase won the CARA award for Best Holiday Album (Holiday Spirits). Their three albums to date are Holiday Spirits (2008), Christmas Cheers (2009) and With A Twist (2010).
The live performance at Fox Theatre Detroit is part of their "#SNClive Fall 2012 Tour".