RAIN – A Tribute to The Beatles
Saturday, February 23, 2013 at 8:00 PM

The Beatles tribute show RAIN comes to Fox Theatre Detroit this February for one night only.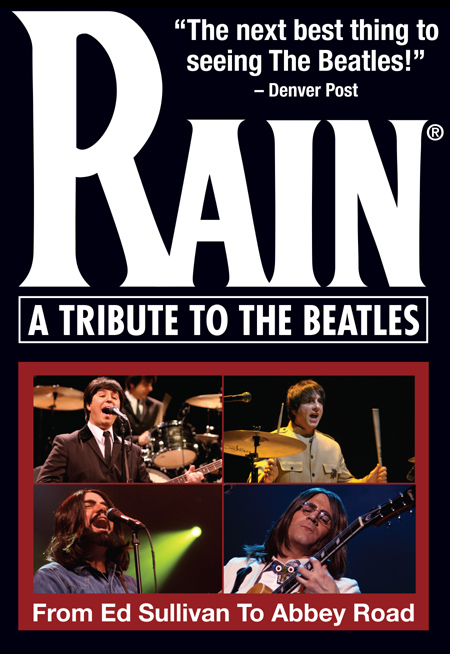 Beginning as an offshoot to the Broadway production Beatlemania RAIN originally ran on Broadway for 300 shows before becoming a hugely popular national tour.
This is a tribute show played by the following cast:
As John Lennon – Steve Landes
As Paul McCartney – Joey Curatolo
As George Harrison – Joe Bithorn
AS Ringo Starr – Ralph Castelli
See the best tribute show tour in the world for the greatest band in history at the Fox Theatre Detroit. Experience the pure magic of The Beatles live!