Saturday, March 2, 2013 at 3:00 PM
Saturday, March 2, 2013 at 8:00 PM
Sunday, March 3, 2013 at 1:00 PM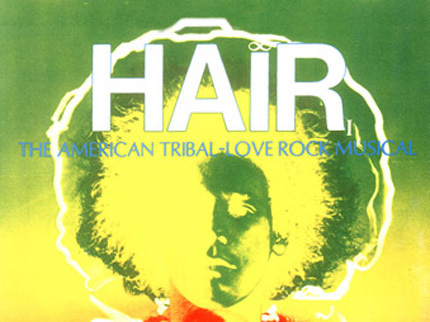 The 2009 Broadway revival of HAIR, the love rock musical, comes to the Fox Theatre Detroit for three performances over one weekend this March.
Critically acclaimed and originally a Broadway musical in 1968, HAIR won the Tony Award and Drama Desk Award for best revival of a musical in 2009. Hair is directed by Diane Paulus, choreographed by Karole Armitage, book and lyrics by Gerome Ragni and James Rado, with music by Galt MacDermot.
A classic musical, Hair tells the story of long-haired politically active hippies in the 1960's living in New York City fighting against conscription into the Vietnam War.
In 2008, Time magazine wrote, "Today Hair seems, if anything, more daring than ever." The Washington Post calls this production "Irresistible…the best version yet!"